The fast-growing casino industry in the UK gathers hundreds of operators, game providers, software developers, and other experts. With such great diversity of options, the market must necessarily be monitored and regulated. If you are curious to learn more, let's explain the core of gaming compliance and meet with the regulators of land-based and online gambling venues.
What Is Gaming Compliance and How Does It Work?
Licensed operators and gaming venues agree to comply with a set of laws and guidelines to establish a safe gaming environment and protect the customers and themselves. Ensuring gambling activities (equipment, games, terms and conditions, payments, etc.) comply with regulations includes constant investigation, research, and monitoring by authorities and organisations.
In land-based casinos or other betting venues, a gambling compliance officer monitors the compliance of the established gambling regulations and applies security procedures when issues occur. The gambling compliance officer collaborates with other team members to create internal practices and implement security measures. His duties include observing, investigating, and resolving compliance-related problems.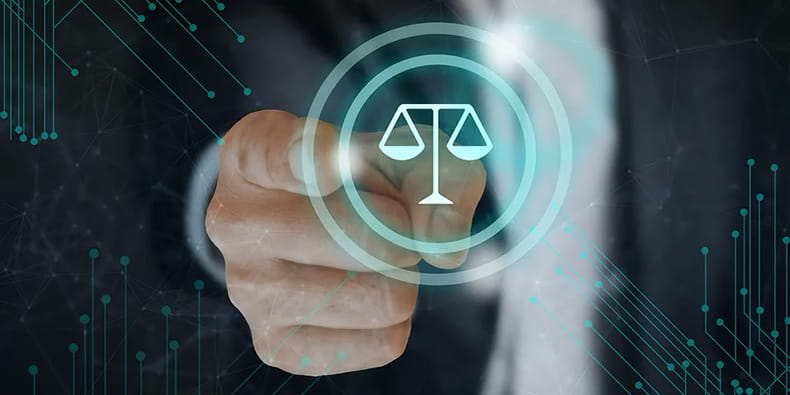 The entirety of gambling regulation is a body of practices and laws exercised by the organisations we will discuss below. Many of these practices include inspections on licences, games, payments and whether operators allow minors to place bets. When it comes to the best gambling sites in the UK, detailed checks and audits with regular frequency apply.
UK Gambling Regulation Organisations
Compliance in the gaming industry makes it possible for players to enjoy a wide choice of land-based gaming venues and safe online casinos. Today, the British gaming market offers a variety of secure and UKGC-licensed operators that comply with the latest safety regulations and responsible gambling practices. All this wouldn't be possible without the collaboration between the following UK regulatory bodies:
These organisations work together to provide the needed gaming regulation and compliance of casinos, online gambling sites, sports betting and lottery operators, and other professionals from the industry. The UKGC is responsible for establishing a safe gaming market, while the other organisations support its activity and have their areas of regulation.
UK Gambling Commission
The United Kingdom Gambling Commission was founded under the 2005 Gambling Act, replacing the function of the Gaming Board for Great Britain. The Commission started exercising its controls in 2007, inspecting arcades, betting, bingo, brick-and-mortar and online casinos, slot machines, and lotteries. The Department sponsors the UKGC for Culture, Media, and Sport. Its main functions are licensing gaming operators, consulting the government on gambling-related issues, and preventing illegal gambling.
| | |
| --- | --- |
| 📅 Formed | 2007 |
| ℹ️ Type | Non-Departmental Public Body (NDPB) |
| ⚖️ Jurisdiction | Great Britain |
| 🔎 Activity | Licensing, Regulation, Prevention of Problem Gambling |
| 🎲 Areas of Regulation | Arcades, Betting, Bingo, Casinos, Gaming Machine Providers, Gambling Software Providers, Lottery Operators, Remote Gambling, The National Lottery |
| 📍 Headquarters | Victoria Square House, Victoria Square, Birmingham, B2 4BP |
| 💻 Website | www.gamblingcommission.gov.uk |
The UKGC is issuing licences to operators that respect gambling compliance practices and follow the regulations established by the 2005 Gambling Act. Preventing gambling from becoming a source of crime and disorder, ensuring that it's conducted fairly and transparently, and preventing children and vulnerable persons from harm caused by gambling are the main licensing objectives of the Commission.
We have increased our focus on gambling businesses to make sure that they are prioritising consumer safety and keeping to the rules. If this is not the case, we take firm action. The UK Gambling Commission
The core of the UKGC is making gambling safer. Over the past years, the Commission has involved more gaming compliance experts in their system and pushed harder on businesses to prioritise consumer safety. New advertising rules are in, and those who don't respect them risk financial penalties and suspensions. A big step for the Commission was banning gambling with credit cards to keep players safe and stop them from spending money they don't own.
Sports Betting Integrity Forum
The Sports Betting Integrity Forum was established in 2012 and is part of the UKGC. The organisation dedicates itself to fighting match-fixing and threats to the integrity of sports betting in Great Britain. The meetings of the Forum bring together operators, governing and regulatory bodies, law enforcement, sport and betting trade associations, and player federations. Thanks to its work, you can enjoy accessing the best sports betting sites in the UK.
| | |
| --- | --- |
| 📅 Formed | 2012 |
| ℹ️ Type | Non-Departmental Public Body (NDPB) |
| ⚖️ Jurisdiction | Great Britain |
| 🔎 Activity | Protecting Integrity in Sport And Sports Betting |
| 🎲 Areas of Regulation | Sports Betting |
| 📍 Headquarters | Victoria Square House, Victoria Square, Birmingham, B2 4BP |
| 💻 Website | www.sbif.uk |
The SBIF follows the Sport and Sports Betting Integrity Action Plan of Great Britain to approach and minimise the corrupt manipulation of sporting events in the sector. The plan aims to protect UK's sports betting market and its reputation. Following the strategy, the Sports Betting Integrity Forum applies the best gambling compliance practices and publishes annual reports about the progress and changes.
Financial Conduct Authority
Spread betting is a massive industry in the UK, and not only. Unlike casinos, traditional fixed odds betting, and lottery, spread betting is regulated by the FCA, an independent public body not connected to the UKGC. Since its founding in 2013, it has been aiming to ensure that financial markets, including spread betting markets, are fair and honest concerning consumers, businesses, and the economy.
| | |
| --- | --- |
| 📅 Formed | 2013 |
| ℹ️ Type | Independent Public Body |
| ⚖️ Jurisdiction | Great Britain |
| 🔎 Activity | Authorisations, Communications Complaints, Listing, Payment Services Regulations, Electronic Money Regulations |
| 🎲 Areas of Regulation | Spread Betting Firms |
| 📍 Headquarters | 12 Endeavour Square, London, E20 1JN |
| 💻 Website | www.fca.org.uk |
Spread betting is far more complex than fixed odds or pool betting, so the Financial Conduct Authority steps in to support the Gambling Commission. It requires the regulation of multiple financial markets, which is the authority's area of expertise. In the UK, the best football betting sites are owned by companies monitored by the FCA.
The FCA is independent of the UKGC, but they cooperate closely. In July 2021, the two signed a memorandum of understanding for coordination and information sharing. The two parties realise their duties as gaming compliance agencies overlap, so they agreed to inform each other about important developments in licensing and authorisation in the industry.
VIXIO GamblingCompliance
VIXIO GamblingCompliance is a leading provider of business intelligence and a supporter of many UK gambling regulation agencies. Outside the UK, it has expanded globally to 30 new markets since 2015. Its products help sectors and companies to track and monitor the latest regulatory changes in the gambling industry, giving access to analysis, research, and data of the regulatory landscape of over 180 jurisdictions.
| | |
| --- | --- |
| 📅 Formed | 2006 |
| ℹ️ Type | Independent Organisation |
| ⚖️ Jurisdiction | Multinational |
| 🔎 Activity | Legal & Compliance, Regulatory Affairs, Research & Analysis |
| 🎲 Areas of Regulation | Monitoring Regulations, Analyse Trends, Create Reports, Provides Actionable Intelligence |
| 📍 Headquarters | St Clare House, 30 Minories, London, EC3N 1DD |
| 💻 Website | www.vixio.com |
There are brands you already know closely among the list of partners of VIXIO GamblingCompliance. Game developers like Novomatic, Merkur Gaming, Scientific Games, and Playtech are part of its clients, which tells a lot about the quality standards of the company. Vixio organises the annual Gambling Compliance Awards and is also an expert in the payments regulation industry.
VIXIO GamblingCompliance Global Regulatory Awards
In 2017, VIXIO hosted the GamblingCompliance Global Regulatory Awards for the first time. The prizes are reserved for industry leaders that have met the gaming compliance standards and have contributed to a safer and better industry. Sponsors of the event are Playtech, Young Gamers and Gamblers Education Trust (YGAM), BetConstruct, and other brands. Companies with merit in the gambling compliance cause contest in the following categories:
Outstanding Contribution to Safer Gambling
Individual Contribution to Responsible Gambling
Compliance Team of the Year
Outstanding Contribution to Sports Betting Integrity
Responsible Gambling Service or Solution Provider of the Year
Celebrating individuals and teams that set new standards and contribute to the UK gambling regulation and responsible gambling is at the heart of the Gambling Compliance Awards. In 2021, during the ceremony in London, Vixio rewarded Mazooma as the Payment Service Provider of the Year. Jennifer Agular from DraftKings was awarded Chief Compliance Officer, while Jade Luchauer received the award of Outstanding Individual Contribution to Responsible Gambling.
Regulation of Online Gambling in the UK
In the United Kingdom, the UKGC is responsible for regulating online gambling. The Commission licenses and monitors all online gaming platforms - casino sites, lotteries, sports betting sites, online lotteries, and bingo. The UKGC requires all operators to offer responsible gaming tools like self-exclusion programmes to make online gambling safer for players. Most gaming sites collaborate with GamStop, a non-profit organisation that provides free support to gamblers.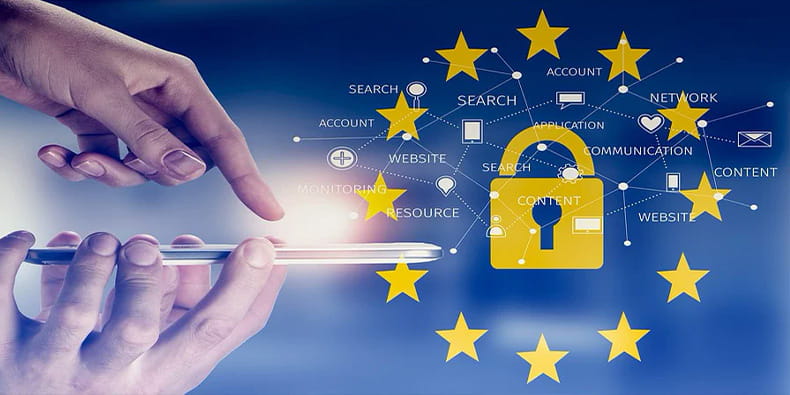 The UKGC reminds operators that compliance with online gambling regulations means protecting young people from betting. In the United Kingdom, the minimum legal gambling age is 18 – anyone under is not allowed to participate in online gambling games nor visit land-based gaming venues. Those who rank among the best online casino sites in the UK must also provide additional protection and refrain from offering casino bonuses to customers who have already shown signs of gambling problems.
Regulation of online gambling includes collaborating with dispute resolution providers. The UKGC's strategy foresees protecting people on social media and controlling gambling-related content they see online. Featuring advanced security measures and safe payment methods is mandatory for all real money online casinos. Respecting the latest UK gambling regulations about advertising is also part of the best practices in the industry.
Gaming Regulation and Compliance in the UK – Final Words
It's an understatement to say that the gambling industry is thriving. On a national and global level, many players moved on to betting online, while others remained loyal to traditional gaming venues. In any case, operators must be regulated and monitored. The UKGC and its collaborators ensure that compliance in the gambling industry is respected and players are safe. Thanks to the Commission's well-developed strategy and network, the UK gaming market is flourishing and secure.
Frequently Asked Questions
Gambling compliance is a complex matter that requires a deep understanding of how the gaming industry and its regulators work. We tried to be as explicit as possible, but if you missed something on the topic – check our FAQ section below. We will resume the essentials of compliance with online gambling and land-based casino regulations.